Lucas Oickle is an award-winning Nova Scotian composer currently based in Vancouver, BC, Canada, where he lives with his wife Chihiro and their two cats Taro and Ponzu.
Listen to "Bridge of Magpie Wings" :
*read this poem by Vancouver-based poet / spoken word artist Sebastien Wen on "Bridge of Magpie Wings"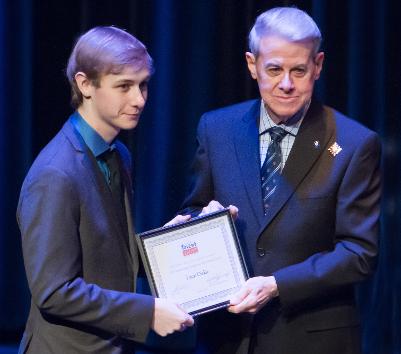 2014 NSTT Special Awards: Receiving the prestigious 2011 Canada Games Artist of Excellence Award (in the amount of $10,000) from His Honour the Lieutenant Governor of Nova Scotia; Thank you to the Nova Scotia Talent Trust and the 2011 Canada Games Legacy Fund for your support.
[ photograph by David Elliott ]
AUGUST 27, 28, 29: "squeezed through wood" for solo bassoon & orchestra, with the NSYO feat. Nadina Mackie Jackson. Lunenburg | Pictou | Halifax.

through the azure skies for SATB, 'cello, & piano, is a finalist in the 2016 Via Choralis composition competition.
PM2.5 selected for the 2016 Sound of Dragon Music Festival
slowly changing mornings programmed on Vox Novus Festival at Symphony Space, NYC
My score for Amartei Armar's short film Arc has been nominated for best short film score at the Portsmouth International Film Festival.
Three Songs on Poems by Vancouver Downtown Eastside Poets has won a 2015 SOCAN Foundation award.
Score excerpts published in Voice to Voice book launch.
Commission for the University of British Columbia's Centennial celebrations for the 100th anniversary of the first graduating class. (2015/16 season)
Sugar Tree (2015) selected for premiere at the Basklarinet Festijn 2016 in Utrecht, Netherlands
[ thanks as always to Chihiro for her website help & advice ]