Lucas studied saxophone under Dr. Stanley Fisher. He has spent two summers employed as a military saxophonist with the Band of the Ceremonial Guard in Otttawa, Ontario, after being selected from applicants across the country and subsequently completing his basic military qualification (BMQ, or 'basic training'). He has been principal of both the Acadia University Wind Ensemble and the Acadia Jazz Ensemble, and in the 12/13 academic year was a founding member of Wolfville-based "Oro! Orkestra", a dance band specializing in Balkan music. Lucas has performed at the Royal Nova Scotia International Tattoo (with CG), Ottawa's military band showcase Fortissimo! (with CG), the Atlantic Band Fest in Halifax, NS (with the Acadia Jazz Ensemble), and at the 2010 College Band Director's National Association Conference in Westchester, Pennsylvania (with the AUWE). He also traveled to West Yorkshire, England, as a participant in a 2011 trans-Atlantic band exchange between the West Yorkshire Fire and Rescue Service Band and the Bridgewater Fire Department Band. Additionally, he also has pit band experience, playing in both the 2010 and 2011 pit bands for the annual musical production put on by the St. Joseph's Stage Prophets, based in Kentville.
Lucas has taught saxophone privately since 2009, and has taught as a guest saxophone clinician at Coldbrook and District School, Wolfville Elementary School, Kings County Academy, Annapolis Valley Honour Band, North East Kings Education Centre and the Maritime Conservatory of Performing Arts.

(Read full resume here.)
As a composer, a primary point of interest is the exploration of New Complexity techniques for the saxophone:
Listen to this demo of Lucas playing soprano sax with Wolfville based Balkan dance band ORO! Orkestra, directed by Ken Shorley. This is a Macedonian Rom dance tune:
Saxophone Pedagogy

Read original pedagogical writings on saxophone

technique on the Writings page.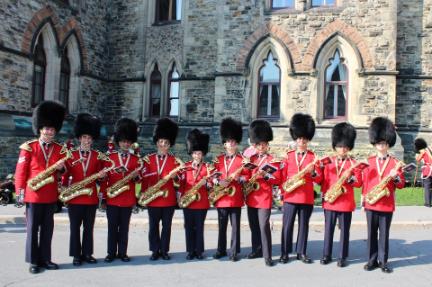 with the saxes of the 2012 Band of the Ceremonial Guard
in Ottawa, Ontario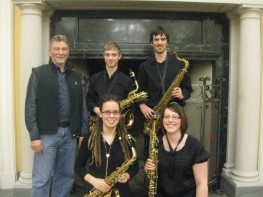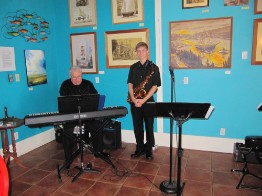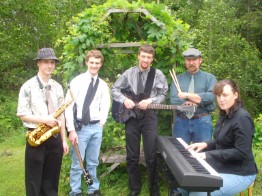 with the Acadia Sax Quartet, directed by Dr. Stanley Fisher

@ the Scuttlebutt Restaurant with the Pat Watson quartet
with the Weather Advisory Blues Band